10X Your Creative Output In 7 Days With A 10 Minute Thought Exercise
Successful business owners, content creators, authors, and creatives attribute their quality of work to mental clarity...That is, their ability to organize their thoughts into actionable, impactful, and meaningful ideas.A note-taking, journaling, and creative writing system all-in-one.
Enter your email below and I'll send you the challenge for free.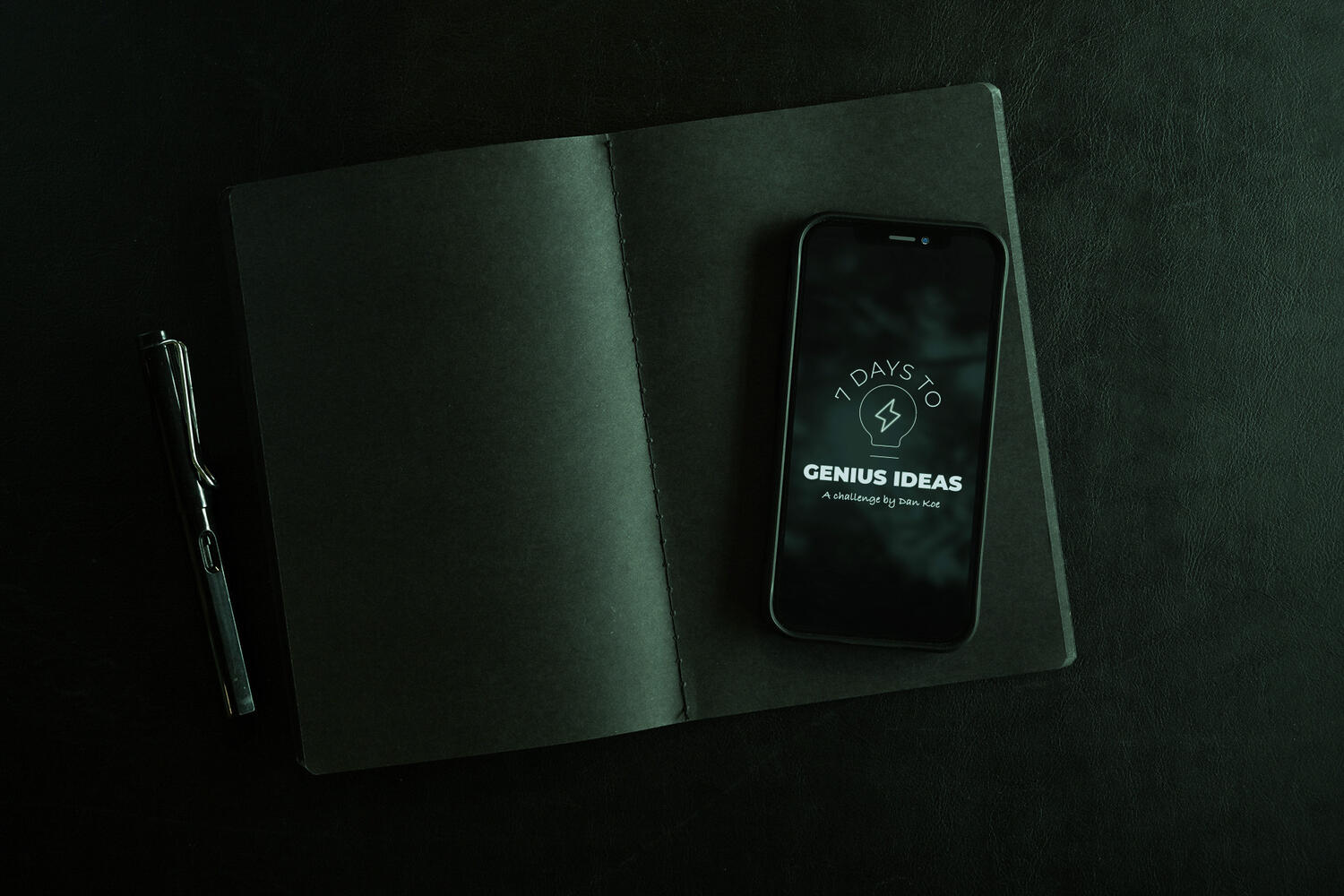 Let's get straight into it. Who is this for?
Writers, creators, and brands that struggle to come up with memorable, "Damn, I wish I wrote that" level ideas on a consistent basis (or just run out of things to say).

Those that are stuck in a rut — creative or not — and want a surefire way to have a mental breakthrough, get back on track, and attack their day.

Those that understand that creativity is a skill (not something you were born with) and want to see how it impacts their conversations, mental well-being, and business success.

People who know the power of journaling, writing, and note-taking but don't want to waste hours of their day doing it — you have interests to explore and a world to conquer!

Those that think they can't come up with "original" ideas (and have been sold the lie that it is impossible).

Those that are looking to cultivate an enriching habit in their life — one that flexes your creativity muscle — one that you will look forward to every day.
TAP INTO YOUR INNER EINSTEIN
Why Would I Want To Have "Genius-Level Ideas?"
I mean... why wouldn't you?
I read the self-help books.I spent hours upon hours studying philosophy, spirituality, and anything else that would help me articulate complex topics.I took rigorous notes, journaled my thoughts, and everything else that people tell you to do if your goal is to memorize — rather than create — ideas.How did the authors do it?How did the Ted Talkers, podcasters, and YouTubers put out ideas that lived rent-free in my head for weeks on end?Ever been so excited to tell your friends or family about something you've been learning about, just to stumble over your words?"Uhm, yeah well, you should just read the book... they said it much better than I can."Sound familiar?It sucks.You know...Trying to sound wise while others think you dropped a few IQ points.You understand the idea...But not well enough to give a talk on it, write a book on it, monetize it, or just see the spark in the eyes of the people you are telling it to.I dealt with that problem long enough.Embarrassing conversations, podcasts, YouTube videos, and writing that made me cringe.It went even further than my professional life.In my personal life I lacked clarity on my direction in life — especially knowing that I wanted to do creative work full-time.Little did I know that a 10-minute idea development habit would change everything.Its benefits rooted themselves into my being — not just my business.The system only took 5 years to develop... but that's aside from the point.
WHO AM I?
About the Author
Why in the world should you trust some random dude?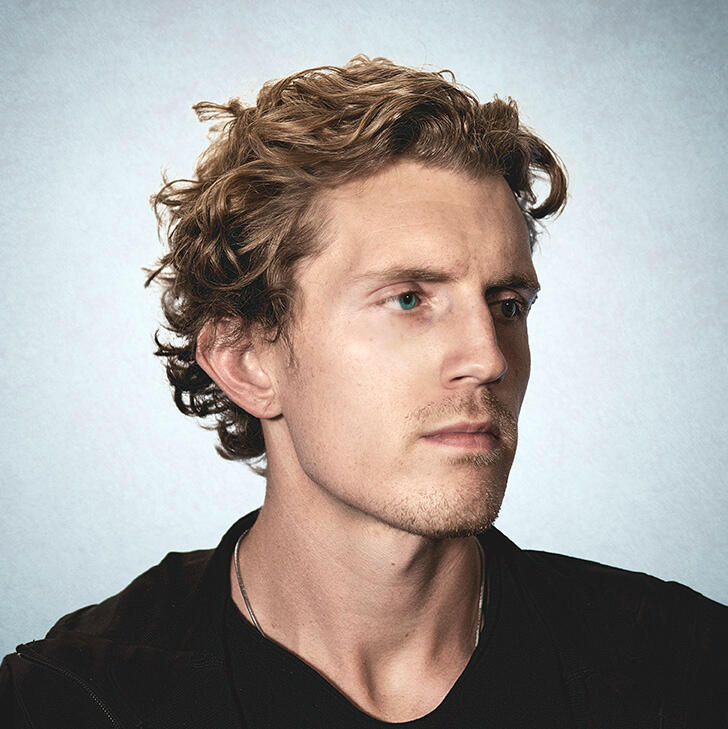 Hey, I'm Dan.
I'm a brand advisor for 6-7 figure creators and influencers.I'm the guy they come to when they want to go from starving artist to highly-paid (and highly-praised) internet phenomenon.
I help them systemize their workflow, marketing, and content so they can work for 2 hours a day, charge more, and sell their products & services on autopilot.I'm good at what I do because I test things on myself so I know what works and what doesn't.Because of this, I've grown my own personal brand to 150,000+ followers across different platforms, work for 2-4 hours a day on average, and have systems in place that keep the creative income flowing.It feels like I'm boasting... but I guess that's a hit I'm willing to take to ease your worries of buying a product of mine.I will, however, never apologize for aiming to be as transparent as possible.
I HEAR YOU ASKING
"Whats In It For Me?"
I get it... we're all a bit selfish.
Gain the ability to write and speak with the depth of Alan Watts and articulation of Jordan Peterson.

Put ideas out into the world that will have people talking about you in group chats, comment sections, and even at the family dinner table (Mom may even put one of your ideas on the fridge!).

Cultivate a habit that keeps your mind clear, calm, and collected without spending hours note-taking or writing out answers to cheesy journal prompts.

Learn faster & gain a deep understanding of the topics you love talking about (so you can eventually do those things full-time!)

Start developing a database of genius-level ideas that can be turned into a book, course, product, article, video, or anything else that allows you to thrive in the idea economy.

Reap the psychological benefits of pattern recognition (a fancy way of saying you will have more good dopamine flooding your brain — yeah science!)

Bust through creative ruts, clear brain fog, and gain the confidence that you are putting impactful ideas, projects, and wisdom out into the world.

The ability to simplify complex topics in a way that would impress even Aristotle.
All in less than 10 minutes a day.
ALL ACTION. ZERO FLUFF.
Everything Inside 7 Days To Genius Ideas
Up for a challenge?
My Creative Workflow
How I personally use this system to craft viral tweets, fusion articles, book chapters, and newsletters that people rave about.
The 7 Day Challenge
A friendly, 10-minute-a-day challenge for enhancing your creativity and setting the scene for full-time creative work (if that's your jam).
A New Group Of Friends
If you choose to enhance the power of this habit by posting online — you can add the challenge hashtag on Twitter and start meeting like-minded people (because they are hard to come across in the real world).
HIGHLIGHTED BONUS
7 Ways To Monetize
A bonus module with a list of 7 profitable ways to apply this skill to a modern career path.Thank you... internet.
Like a brain game... but has the potential to be so much more.
READY. SET. IDEATE.
What Does It Cost To Start The Challenge?
Nothing.
Nothing.Correct. NothingWhy haven't you downloaded it yet?
— Dan Koe
I hope you enjoy the game I've made for you.
GOT QUESTIONS?
I've Got Answers
Be sure you are making the right decision
Only 7 Days?
"Dan, I thought it too like 21 days or something to form a habit."I haven't done the math... but here's my thought process.You need 7 days to experience the true power of this method.This is not just about writing.If done correctly — and it's something you want to do for more than 7 days — you will experience the science-backed neurochemical cocktail that will lead you down an entire new life direction.
Why Would I Want To Write In Public?
To leverage the "new resume" that is the personal brand.Want to land better job opportunities?Build your own traffic source for your products and services?Want to close clients easier because they already just you?Want to "learn in public" and understand what you are learning deeper?The list of benefits goes on.Show the world what you have to offer with the infinite reach of the internet.Also, it's just fun to create things that bring joy to others' lives. That joy comes back to you. That's why I'm creating this product regardless of its profitability. It's a real-world game that I'm obsessed with playing.
Why Did You Write All Of This Copy For A Free Product?
Writing is fun :)
Copyright 2022 Koe Enterprises
Thank You For Your Confidence. The Challenge Starts In 3 Days!
3 days should be more than enough time to soak up the information in the curriculum. You will receive helpful emails along the way.If you want to put your ideas to practical use immediately, grab the 2 Hour Writer below.(It's an expanded version of this idea development system).It goes over my content repurposing system, how I've gained 350K+ followers through writing, and the fundamentals of high-impact digital writing.A crucial skill for a world going digital.